We have been in business since 1990 and continually adapt to serve our neighbors. B Z Plumbing Company, Inc. is based out of Lincoln, CA. The majority of our work consists of new residential tract plumbing. We have a small Service Department and we have recently developed a Repipe Team to meet the latest needs of our community.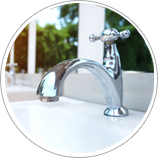 Repair, Replace, Install. Lowest Prices and Friendly Service!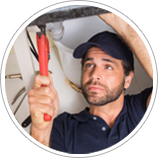 We offer health, dental, 401K with a matching contribution and paid sick time…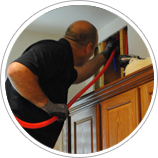 All of our repipes begin with a free, no obligation site visit to inspect and review your plumbing needs…
PLUMBING EXPERTS IN YOUR LOCAL
Services offered include the repair, replacement or installation of water heaters (tank or tankless), kitchen and bath fixtures repair or replacement, toilet repair or replacement, new garbage disposals and Inst Hot install. Please call now to schedule one of our experienced service technicians for your plumbing needs.
Quick and clean. The technician didn't make any messes in my house, he wiped his shoes off before he entered (something most handymen don t do, I noticed). He did his job quickly and proficiently, and was very friendly at the same time.
Our customer service division includes residential repair service, commercial plumbing, and remodeling services. Our technicians are professional, reliable and experienced to serve your plumbing needs. We have a 24 hour phone system for plumbing emergencies. Our 25 years of service in your community will provide you with the best service at the lowest cost guaranteed!
THE INDUSTRY'S
BEST PRODUCTS
We use only the best products in the industry to give you the peace of mind that what goes into your home is made to last…
Free Estimates
Senior Discounts
24 Hour Services
Financing Options
Guaranteed services
Lowest Prices
Friendly Service
Quick response
Weekly Specials
Referral gift cards
1901 Aviation Blvd
Lincoln, CA 95648
Contractors License CA # 577219 /
NV # 0071510
(916) 645-1600
info@bzplumbing.com
1901 Aviation Blvd
Lincoln, CA 95648
Contractors License CA # 577219 /
NV # 0071510
(916) 645-1600
info@bzplumbing.com
Free Estimates
Senior Discounts
24 Hour Services
Financing Options
Guaranteed services
Lowest Prices
Friendly Service
Quick response
Weekly Specials
Referral gift cards